RC-01 Rein Connector*Romal Connector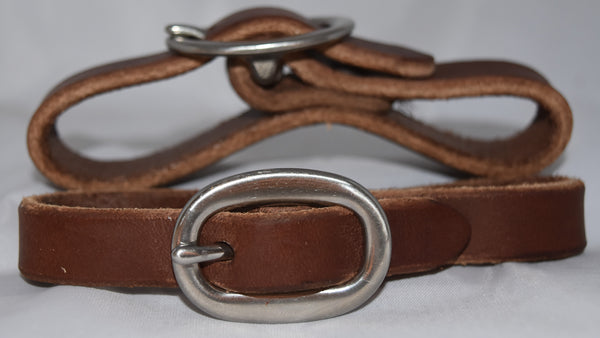 Leather Rein Connectors Made by T3 Weavers
We offer 1 color - Rich Brown
Leather hides vary in color - call if you need an exact picture.
3.5" in length and 1/2" width
Average 8/10 oz. Bridle Leather (thickness)
Weight 3 - 4 oz. per set.
If purchased with reins we make them with a copper rivet - no removable.  If purchased separately we make them with a Chicago Screw - they are a difficult to assemble.